Advancing Civil Infrastructure Projects through BIM eBook
Infrastructure construction is often a public process, involving a public owner and large sums of taxpayer dollars. The projects combine many different stakeholders with a shared goal to build the best possible system for their community. Yet,
these stakeholders often have different ideas, backgrounds and approaches. So can infrastructure projects benefit from the centrally-stored, data-rich environment of BIM that has already become the norm in the vertical world? All signs point to yes.
BIM Workflow for Civil Projects eBook
The AEC industry may focus on creating and maintaining today's changing infrastructure, but
the industry itself is evolving as BIM adoption continues to spread.
Better Business Results with BIM eBook
While the demand for new, upgraded, and maintained infrastructure is growing everywhere, investment levels vary. Some locations face an unprecedented demand for the execution of infrastructure improvements. These needs may stem from the delay of critical improvements due to funding constraints or, perhaps, an area's rapid development. Other communities may encounter a combination of these and other factors.
The Difference between PDM & PLM eBook
PDM & PLM will improve quality, reduce costs, and get your products out to market faster. Realize the benefits of using product lifecycle management with data management.
Infrastructure of Tomorrow eBook
Digitization and powerful new workflows to reshape the built environment and meet the ever-expanding challenges ahead. A few clear trends in the areas of Design, Build, and Operations & Maintenance have emerged.
Key Trends for Plastics in Healthcare eBook
In this ebook, we will take a look at four important trends in medical plastics, the
implications of these trends have on the design process, and how simulation software
can help product developers and mold engineers overcome these challenges.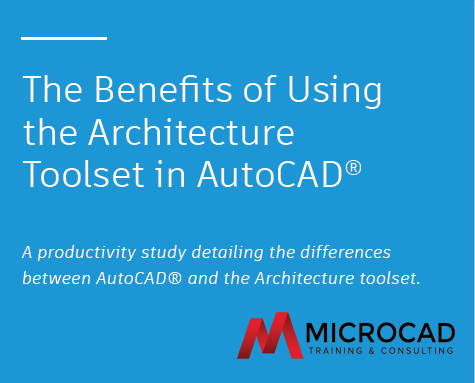 Benefits of Using the Architecture Toolset in AutoCAD eBook
This eBook discusses a study that explores common architectural design challenges and how the Architecture toolset in AutoCAD provides users with productivity versus the basic AutoCAD.
AutoCAD: Truth About Toolsets eBook
This eBook explores 5 ways AutoCAD with specialized toolsets can optimize your design workflow (with a bonus tip about the AutoCAD mobile and web apps)!
Demystifying Generative Design eBook
At its heart, generative design is about providing practitioners with the ability to quickly explore, optimize, and make informed decisions to complex design problems.
Civil Infrastructure: Strategic Industry Foresight eBook
This eBook will will layout an overview of pressures and trends that are influencing civil engineering innovation—sometimes motivating it, sometimes restricting it—and how individual firms and the industry as a whole are working to increase innovation.
Roads & Highways: More with Less eBook
As part of a DOT, you are facing twin challenges: the demand to achieve greater
insight, heightened accountability, and better project delivery as well as the
mandate to increase and improve services. You need to achieve this with
constrained budgets! This eBook will explore project delivery around the key themes of trends, delivery, and solutions.
5 Ways Your Move to a BIM Workflow Pays Off eBook
Design professionals recognize that BIM can alleviate many of the business challenges they face by facilitating more effective collaboration and providing greater project insight earlier in the design and construction process. BIM can also provide firms with a significant competitive advantage along with other substantial and long-lasting benefits.
Guide to Achieving the Extraordinary with BIM eBook
A guide to BIM technologies and workflows for industry professionals in MEP, structural engineering, and architecture. This eBook contains three guides, each tailored to a different professional field, to tackling design projects in the world of BIM.
The Civil Engineering Benefits of BIM eBook
Expand the functionality of these core civil engineering tools and your capabilities using them! Put the tools in the AEC Collection to work and enhance the value you deliver to all phases of the project, from conceptual design through construction. Develop a more positive direction of your project and reduce construction risk by considering design concepts in the context of the real and unique project conditions
Digital-era Design Demands Modern Workflows eBook
Research shows that increasing product complexity and a heightened focus on customer experience require solutions that democratize design tools and deliver seamless workflows. With product complexity on the rise and digital transformation reshaping every facet of business, it's come time for design teams to bust out of traditional workflows to be better positioned for competitive advantage.
Despite such tedious verification work, you end up with an inaccurate and incomplete starting point for design. With a poorly set stage, it's no surprise that projects often run into delays, design and construction rework, and costly change orders Projects with More Accuracy and Efficiency. There are 7 ways reality capture helps you deliver projects accurately and efficiently.